Priscotty Pure assists people in reaching their optimum state of well-being through hemp-derived therapeutic blends and an electrifying health movement.
(PRUnderground) July 30th, 2021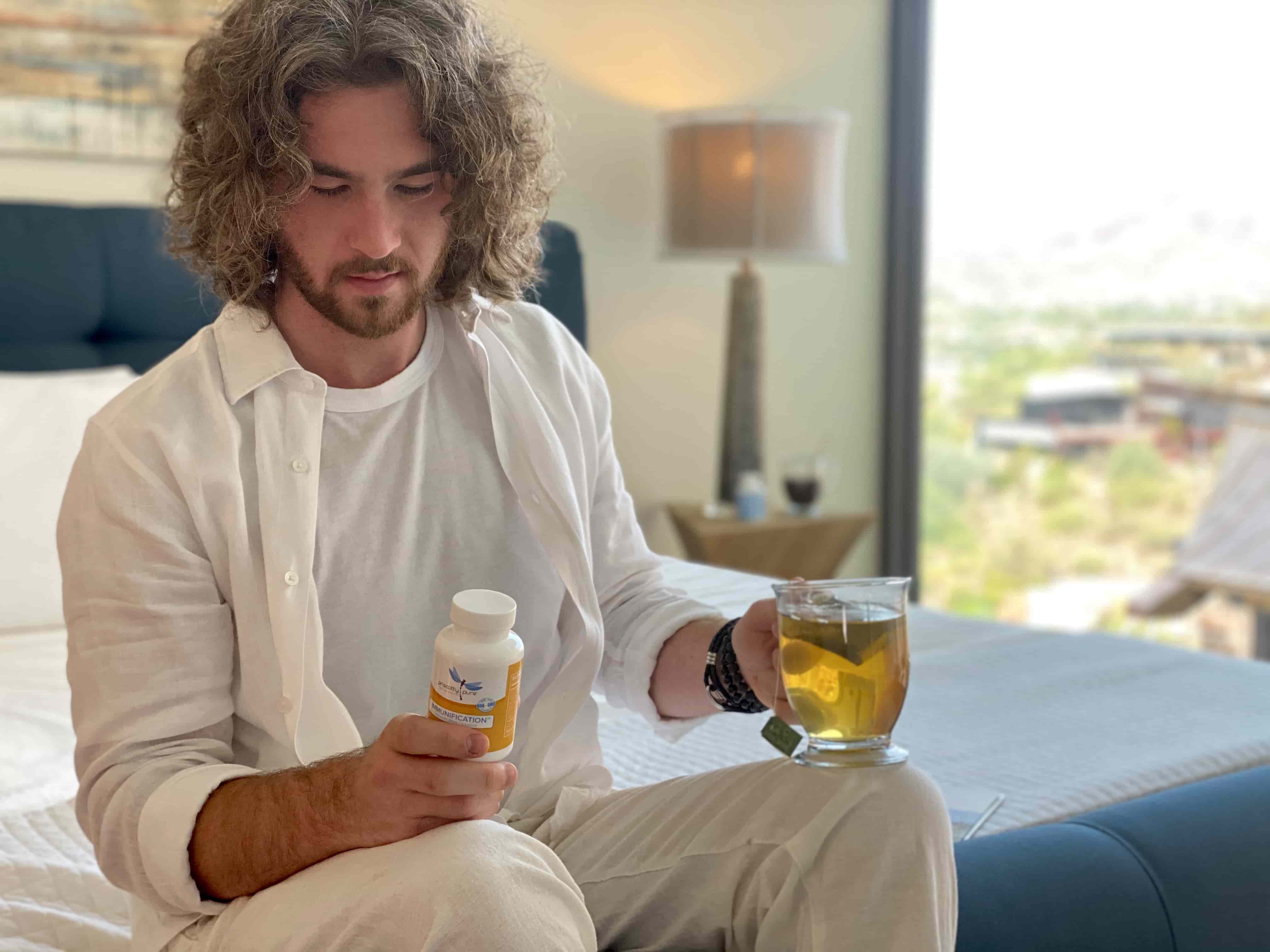 Headquartered in Scottsdale, Arizona, Priscotty Pure was founded by nutritionist and entrepreneur Scott Prisco. After years of struggling with anxiety, depression, and an eating disorder, Scott found success in CBD therapies. He has since made it his mission to help others with their debilitating afflictions as he doesn't want to see them struggle as he did.
In doing so he created Priscotty Pure, a wellness company that aims to help its customers reach their optional state of well-being through hemp-derived products that help clients stay calm, relax, focused, relieve chronic bodily discomfort, recover from workouts and get sound, refreshing sleep.
To differentiate his brand from its competition, Prisco teamed up with industry leading experts to tackle a big issue faced in the CBD space, low absorption rates. "Almost all hemp products on the market deliver CBD to the body in their traditional oil molecule form. They have a low bioavailability, which is the ability of an active ingredient to be absorbed and used by the body", says Prisco. "If your body isn't absorbing the active ingredients, you're not going to reap the benefits from what you're taking".
In order to combat this, Priscotty Pure uses a unique proprietary nano molecular encapsulation technology to drastically increase bioavailability, allowing its CBD to be absorbed by the body up to 10x better than traditional CBD products (oils, foods, creams, capsules, etc.). Translation… a lot more relief and benefits for its customers.
Extensive research and development are done on every product they create to ensure their customers are getting pure, high-quality ingredients backed by science that will provide results. All the company's products are tested by an ISO 17025 accredited lab for quality, purity, and safety.
Priscotty Pure's therapeutic blends are gluten-free, non-GMO, soy free, vegan, kosher and made in the USA from organically grown plants. They are non-habit forming and will NOT get you high.
In addition to first class wellness products, Priscotty Pure's website offers informative wellness articles, delicious recipes and an enlightening podcast where nutritionist and founder, Scott Prisco, talks all things wellness with a wide range of renowned medical experts from across the globe. Visit http://priscottypure.com to check out their movement and subscribe to their email list to stay up to date on the latest wellness tips, tricks and secrets.
Disclaimer: The statements made regarding these products have not been evaluated by the Food and Drug Administration. This press release is not intended to be a substitute for professional medical advice, diagnosis, or treatment. Please check with your doctor. The news site hosting this press release is not associated with Priscotty Pure or Scott Prisco. It is merely publishing a press release announcement submitted by a company, without any stated or implied endorsement of the product or service.
About Priscotty Pure
The post Nutritionist & Entrepreneur, Scott Prisco, Creates The Next Generation Of CBD Products first appeared on PRUnderground.
Press Contact
Name: Jeanne Marie

Phone: +1 (908) 500-9933

Email: Contact Us

Website: http://priscottypure.com/
Original Press Release.