The Growth Is Mainly Attributed to the Increasing Adoption Split Units Owing to Its Easier Installation, High Energy Efficiency Properties and These Are Driving the MEA HVAC Market.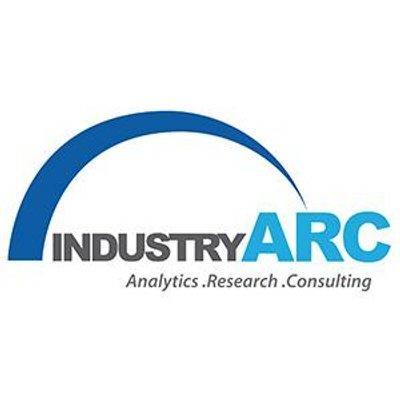 Hyderabad, India - July 24, 2021 /MarketersMedia/ —
MEA HVAC Market size was valued at $8.2 billion in 2020, and it is estimated to grow at a CAGR of 5.4% during 2021-2026. The growth is mainly attributed to the increasing adoption split units owing to its easier installation, high energy efficiency properties and these are driving the MEA HVAC market. Release of greenhouse gases and increasing pollution due to the presence of oil and gas industries has led to the global warming potential which is set to create opportunities for the adoption of MEA HVAC industry.
The increasing demand in the residential and commercial infrastructure have led to the rise in urbanization. This growing demand in the construction industry will drive the HVAC equipment market. The rising adoption of split units, especially ducted split air conditioners will drive the market growth. The continuous increase in the prices and availability of these raw materials has been a major challenge for the HVAC equipment market.
MEA HVAC Market Segment Analysis – By Cooling
Air Conditioners held the major market share of 55.3% in 2020 owing to high adoption of HVAC systems in residential sector. There is high adoption of split type HVAC systems as it involves in easier installation process compared to traditional systems. It is of more efficient and customizable as there are two components to a split system. It also offers less maintenance and value added services as the energy efficiency of HVAC split system is high compared to other types. This is poised to propel the market.
Request for Sample Report @ https://www.industryarc.com/pdfdownload.php?id=18835
Report Price: $ 4500 (Single User License)
MEA HVAC Market Segment Analysis – By Application
Commercial sector is the fastest growing segment in MEA HVAC market and estimated to grow at a CAGR of 7.0% during forecast period 2021-2026. Increasing adoption of ventilation and air cooling systems in offices, retail shops, shopping malls, hotels and others set to boost the demand of HVAC market. With the increase in investments of IT sector, there is high adoption of HVAC systems in IT offices.
MEA HVAC Market Segment Analysis – By Geography
Saudi Arabia dominated the MEA HVAC market in 2020 with a market share of 18.6%, followed by U.A.E and South Africa. In 2019, World's first wind free AC had been launched in Saudi Arabia. Such developments have propelled adoption of new technology in the market. In 2020, Saudi Arabia had conducted largest event which is related to HVAC and refrigeration industry.
MEA HVAC Market Drivers
Increasing Demand for Energy Efficient Solutions and Smart Homes
Adoption of energy efficient appliances has become a major trend. As HVAC systems consume less energy, the pressure on power plants is lessened, which, in turn, reduces the burning of fossil fuels. HVAC system has become a prime choice of equipment that could easily become the backbone for smart homes. This has increased the demand for HVAC systems in industries. Integration of intelligent HVAC system equipped with sensors allow users in controlling the temperature in every room of their house at any point of time. This is poised to drive the market.
Advancements in Technology
Adoption of Internet of Things (IoT) Technology in industries have been driving the MEA HVAC market. HVAC and building automation systems can be used for analyzing sensor data to run systems more efficiently and provide more comfortable environments. Incorporation of the HVAC industry and IoT provides for vast superior customer-centric services, enabling remote appliance control. Integration of IoT and IoT in HVAC benefits the industry in various applications such as real time monitoring, preventive maintenance, remote diagnosis, inter-operability in buildings and increased efficiency. This is poised to drive the market.
Inquiry Before Buying @ https://www.industryarc.com/reports/request-quote?id=18835
MEA HVAC Market Challenges
Stiff Competition and High Cost of HVAC Systems
As there are huge number of players, there is stiff competition existing between the players. Due to intense competition, some HVAC companies offer them at low prices. Additionally high capital investment and lack of skilled labor which restricts the new players to enter into market. HVAC maintenance requires constant filter change, and regular check which involves huge cost.
MEA HVAC Market Landscape
Product Launches, Acquisitions, and R&D activities are key strategies adopted by players in the MEA HVAC market. MEA HVAC major 10 companies include Johnson Controls International plc, United Technologies Corporation, Ingersoll-Rand plc, Daikin Industries Ltd, Mitsubishi Electric Corporation, Toshiba Carrier Corporation, LG Electronics Inc, Fujitsu Limited, Midea Group Co. Ltd and others.
Acquisitions/Technology Launches
In November 2019, Johnson Controls had acquired EasyIO Building and Energy Management System (BEMS) product line in order to expand its HVAC and refrigeration systems, thereby driving the market.
In September 2019, Daikin Industries Ltd had launched a split AC GTL28 3 on the occasion of its 95th anniversary. This new AC draws electricity less than 3.5 ampere which is less than operating a hair dryer or microwave. Introduction of advanced products se t to increase MEA HVAC market share.
Key Takeaways
Saudi Arabia dominated the MEA HVAC market in term of revenue in 2020 owing to the setup of international HVAC exhibitions.
Integration of IoT technology has been pushing the MEA HVAC industry with growing trend of smart homes in Middle East and Africa regions.
Increasing adoption of variable refrigerant technology HVAC systems in commercial sector provide opportunities for the MEA market.
High initial investment and stiff competition are the major challenges that hamper the growth of the market.
About IndustryARC: IndustryARC primarily focuses on Cutting Edge Technologies and Newer Applications market research. Our Custom Research Services are designed to provide insights on the constant flux in the global supply-demand gap of markets. Our strong team of analysts enables us to meet the client research needs at a rapid speed, with a variety of options for your business. Any other custom requirements can be discussed with our team, drop an e-mail to sales@industryarc.com to discuss more about our consulting services.
Contact Info:
Name: Venkat Reddy
Email: Send Email
Organization: IndustryARC
Phone: (+1) 970-236-3677
Website: https://www.industryarc.com/
Source URL: https://marketersmedia.com/mea-hvac-market-size-estimated-to-grow-at-a-cagr-of-54-during-20212026/89037515
Source: MarketersMedia
Release ID: 89037515