Lisa Nguyen is the CEO of Unified Cosmetics, Founder of Refined Spa and Beauty Bar, Founder of LN Consulting Group, LLC, Founder of Lavish Spa and Lounge, Real Estate Developer and Investor, Co-Owner of Hibachi 97 Japanese Steak House, and Co-Owner of LED Concepts. She will be inducted into the exclusive Hall of Fame by the International Association of Top Professionals (IAOTP)
(PRUnderground) April 12th, 2021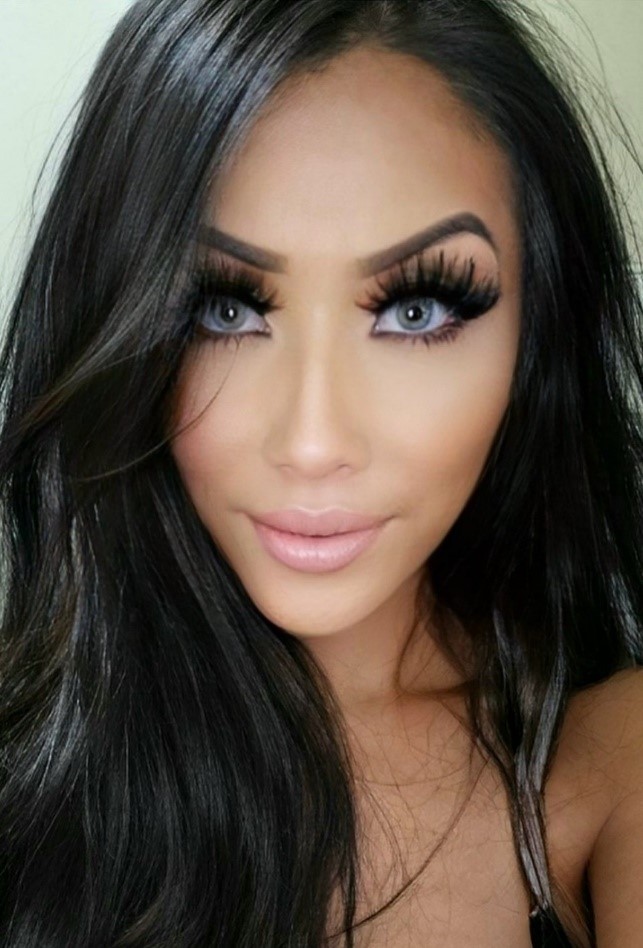 Lisa Nguyen is the CEO of Unified Cosmetics, Founder of Refined Spa and Beauty Bar, Founder of LN Consulting Group, LLC, Founder of Lavish Spa and Lounge, Real Estate Developer and Investor, Co-Owner of Hibachi 97 Japanese Steak House, and Co-Owner of LED Concepts. She will be inducted into the exclusive Hall of Fame by the International Association of Top Professionals (IAOTP). Her expertise and extraordinary talents have afforded her this merit.
While inclusion with the International Association of Top Professionals is an honor in itself, only 10 IAOTP members are inducted into the exclusive Hall of Fame. These special honorees are distinguished based on their longevity in their fields, their contributions they have made to society and the impact they had on their industries.
Lisa is being recognized for this distinction for dedicating more than a decade of her professional experience as a highly skilled CPA and Entrepreneur. She will be inducted into the exclusive Hall of Fame at IAOTP's 2021 Annual Awards Gala being held at the Plaza Hotel in NYC this December. Furthermore, Lisa was awarded as an Empowered Woman of the Year in 2019 and was featured on the famous Reuters Building in Times Square.  Lisa graced the front cover of TIP Magazine and was chosen as the Top CEO of the Year for 2018 given by the International Association of Top Professionals.    www.iaotp.com/award-gala
The President of IAOTP Stephanie Cirami stated, "Choosing Lisa for this honor was an easy decision for our panel to make. She leads with passion, has an entrepreneurial mindset and is a true leader in business. We cannot wait to celebrate all of her success with her at the Annual Awards Gala."
As a dynamic, results-driven leader, Lisa has demonstrated success not only as a CEO, Social Entrepreneur, Spa Owner, Restaurant Owner and Accountant, but also as a mother of an autistic child who has created a social enterprise committed to fundraising for those affected by autism.  Lisa identified a critical need to fundraise for facilities that conduct research and provide diagnosis, treatments, and therapies. Through the cosmetic sales and organization of special events and fundraisers, Unified Cosmetics donates 50 percent of its profits to the cause.
Moreover, Lisa is dedicated to improving the lives of children and believes in the importance of encouraging children to have positive mindsets and the healthy habits to have high self-esteem and confidence. She is a mega sponsor of Repeat After Me Kids, a company that delivers powerful books to young children that have been through a traumatic situation.
Lisa is a strategic consultant, who helps aspiring entrepreneurs by providing consulting services and guidance on starting up companies. Lisa's responsibilities include all daily operations, strategic marketing, business development; she runs a successful restaurant, Hibachi 97 Japanese Restaurant, and multiple spas throughout North Texas with the most recent one located in Fort Worth, Upscale Spa and Nails. The spas offer complimentary wine from ONEhope Wine, a vintner whose products donate percentage of profit back to a good cause.
Additionally, Lisa has a team that does developments in real estate where she is now directing three projects in the Dallas Fort Worth area.  One of the projects will host 43 modern townhouses, the second project is building a 13,000 sq foot modern shopping center with additional modern multifamily units, and the third one is a 6,000 sq foot laundromat in the center of a shopping center.  These projects will all be energy efficient with the shopping center using mostly solar energy for it.
Before beginning her career, Lisa earned her Bachelor of Accounting degree from the University of North Texas where she became an Accountant at LGM Finance.  She also has a Cosmetology License and a Master of Accounting Degree from the University of Texas at Arlington.
Throughout her illustrious career Lisa has received awards, accolades and has been recognized worldwide for her outstanding leadership and commitment to the profession. This year she will be considered to be broadcast on the famous Reuters Building in Times Square, NYC. In 2019 she graced the front cover of TIP (Top Industry Professionals) Magazine and was selected as an Empowered Woman of the Year by the International Association of Top Professionals (IAOTP).  For 2018, she was selected as Top CEO of the Year by IAOTP and Outstanding Professional of the Year by the Worldwide Association of Female Professionals.  Lisa is a member with the Chamber of Commerce for US Women's Chamber of Commerce and City of Arlington Chamber of Commerce. She is also affiliated with the city of Mansfield and the city of Grand Prairie.
Looking back, Lisa attributes her success to her perseverance, mentors she has had along the way, and staying passionate in all her business endeavors.  When not working, she enjoys building cars where she is involved with car shows and events through the Specialty Equipment Market Association (SEMA), and spending time with her family. For the future, she will continue learning new skills to grow her businesses and hopes to inspire people with her philanthropy, while making a positive impact in peoples lives.
For more information on Lisa please visit www.lisanguyen.us
For more information on Lisa's other businesses, please visit:
Watch her video: https://www.youtube.com/watch?v=0Tf89cpeNNo
About IAOTP
The International Association of Top Professionals (IAOTP) is an international boutique networking organization that handpicks the world's finest, most prestigious top professionals from different industries.  These top professionals are given an opportunity to collaborate, share their ideas, be keynote speakers, and to help influence others in their fields. This organization is not a membership that anyone can join.  You have to be asked by the President or be nominated by a distinguished honorary member after a brief interview.
IAOTP's experts have given thousands of top prestigious professionals around the world, the recognition and credibility that they deserve and have helped in building their branding empires.  IAOTP prides itself to be a one of a kind boutique networking organization that hand picks only the best of the best and creates a networking platform that connects and brings these top professionals to one place.
For More information on IAOTP please visit:   www.iaotp.com
The post Lisa Nguyen inducted into IAOTP's Hall of Fame first appeared on PRUnderground.
Press Contact
Name: Stephanie Cirami

Phone: 212 634 4427

Email: Contact Us

Website: https://www.iaotp.com/
Original Press Release.