The city of Vienna played host to young violin soloists in a bid to promote musical culture through a well-attended competition, and the next competition will be looking forward to hold in 2022.

Want to know more about the Fritz Kreisler International Competition? Read on to find out. 

"Fritz Kreisler": An International Violin Competition For Youth
The Fritz Kreisler International Violin Competition was sponsored by Kuke Music in 2018. The event was held in the 'Golden Hall' of ViennaMusikverein to the amazement of both the audience and the participants.  The participants were submitting interest from across the world. 

According to Kuke Music, the objective of the competition was to promote talented violin soloists at the early stage of their career. In addition, the competition serves as that little nudge these young chaps needed to join in the international arena where they get to meet their fellow peers to network and chant a way forward.

At the end of the competition, the contestants were expected to learn the importance of violin literature and other critical aspects of music. 
Kuke Music was entitled to be the main sponsor of the competition. Other sponsors include companies such as, Toyota and Naxos China. Six different prizes were awarded to the winners of the competition. Starting from the highest, players went home with € 15,000, €12,000, €10,000, €7,000, €6,000, and €5,000. In addition to the cash prize, six encouragement awards were also rolled out to further encourage the participants.

Kuke Music: A Classical Music Brand with a Difference
Kuke Music Holding Limited is a leading classical music company based in China. Established in 2007, Kuke Music is primarily focused on classical music licensing, educational and subscription services. At its core, Kuke Music actively builds an online platform where music lovers can get license, audio and video resources. They developed an intelligent music education service system and provide smart music learning products and services for music learners.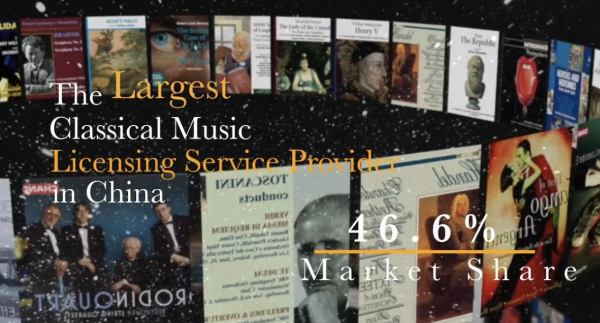 Kuke Music utilizes technology and collaborate with professional research teams to promote the music industry and develop various kinds of products in the music education market. Teams at Kuke Music hope to encourage music enthusiasts to have a chance to show their talents and become professional and to inspire the youth to have enthusiasm and passion towards music, arts and instruments playing.

Kuke Music Collaborates With Reputable Record Labels
Kuke Music has robust affiliation with reputable music publishers and labels across the world. The team leveraged their connections with influential worldwide music group Naxos to build the largest classical music library in China. The library consists of around 1.8 million music tracks, 220,000 tracks of jazz music, and 1.6 million tracks of classical music. Additionally, there are over 2,000 musical instruments and more than 42,000 musicians in the library.
Kuke's musical library also has rich musical materials that are equipped with record introduction, story outline, performers and composer's biographies. Both local institutions and local conservatories prefer the Kuke brand for its professionalism and the enrich content. Regardless of what you are looking for in the music industry from Classical Romantic Period to contemporary period, Kuke Music has got you covered.

Furthermore, Kuke Music has previously sponsored the celebration of the 120 year anniversary of Deutsche Grammophon. They have also acquired Beijing Music Festival Cultural Communication Co., Ltd., the entity that has successfully held Beijing Music Festival (BMF) for a consecutive of  23 years. Roaster of Artists that has collaborated with Kuke Music includes, Jose Carreras, Martha Argerich, Fu Cong and Lang Lang, to name a few.
While Kuke Music is dedicated to music education, they also support BMF's non-profit children's music organization: Children's Festival Orchestra, as well as various performances to support young artists.

The next "Fritz Kreisler" International Violin Competition is scheduled for 2022.
For more information about Kuke Music, you can visit http://www.kuke.com/
Media Contact
Company Name: Newswire rocket
Contact Person: Media Relations
Email: Send Email
Country: United States
Website: https://newswirerocket.com/