The next wave of marketing, traffic and engagement has been launched through the Gamified Customer App Game called Mogul by Consumer Reality Services. This game is evolving the new way of marketing through gamification. More information is available at http://onlinemarketingredefined.com/crs​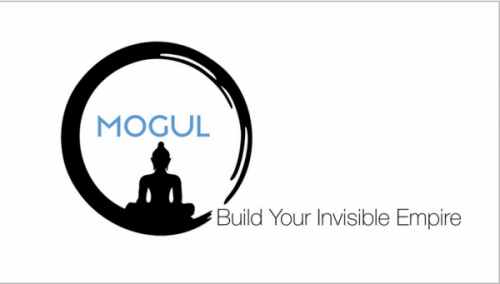 Hillside, United States - July 5, 2017 /PressCable/ —
Evolving The Game Of Online Marketing For Entrepreneurs and Business Owners
Consumer Reality Services has launched the next wave of marketing to the world with the release of the gamified customer game app called MOGUL. MOGUL is a consumer engagement game which is focused on building their own invisible empires. Literally, its a technology which lay their game on top of their businesses and the businesses is then immersed around the game. The game is evolving the future of marketing, traffic and engagement with the consumers in a such a way which is fun and can set them free to create their ultimate dream lifestyle.
Consumer Reality Services released the gamified customer game app MOGUL to teach consumers how to create freedom in their lives by playing a game on top of their products and the products becoming the game itself. This literally means they do not have to work a crazy job they hate and have to answer to anybody and to ultimately create their dream lifestyle around their businesses instead of wasting their time working in a slavery cubicle like it is depicted in the movie "The Matrix". In this movie "The Matrix" it shows how consumers are living in a society which is predefined and where creativity is undermined. Their lives are just like robots turning into a machine, all living the same, eating the same until something dramatic happens and realized this is not the life they want to live.
The game was just launched online recently on the 4th July 2017. The marketing world has become stale and this has prompted Consumer Reality Services to introduce gamification in the market place. Gamification is the new marketing game and this company is taking it to a whole new level. Other strategies uncovered during the launch is virtual reality, augmented reality, blockchain and crowdfunding. These emerging trends is surely going to explode now and in the coming years ahead, so it will be to the advantage of the business owners and entrepreneurs to get on board right now!
Gaming is the future, its time for consumers to play their own game. More details about the gamified customer game app MOGUL are available at their lauch http://onlinemarketingredefined.com/crs
Contact Info:
Name: Remy K Nangura
Email: onlinemarketingredefined.com@gmail.com
Organization: OnlineMarketingRedefined
Address: 471 Mundet Place, Hillside, New Jersey 07205, United States
Phone: +1-201-273-7182
For more information, please visit http://onlinemarketingredefined.com/crs
Source: PressCable
Release ID: 214578