Mississauga, Ontario - Faced with a surge in break-ins and robberies, Canadian retailers are installing window security shutters in increasing numbers. In response to the increased demand for retail security, local roller shutter manufacturers are expanding business operations.
RUF Roll Up Doors & Shutters is a manufacturer of security shutters in Canada, installing both window shutters and roll up doors for retailers concerned with rising crime.
RUF Doors is a new company launched in August 2023 to meet the increased demand for security doors and window shutters in the Canadian market. In designing their initial product line, the RUF team has drawn on their decades of experience installing security shutters for businesses and homeowners in Ontario.
RUF's focus is to provide the highest standard of retail security. In Canada, increasing crime has come to dominate news headlines, with crimes against property seeing a spike following the COVID-19 pandemic. 
Canadian retailers are now at increased risk for break-and-enter crimes. According to Toronto Police Service data, commercial burglary has increased from 27% of all break-ins in 2014 to over 42% in 2021. Commercial break-ins are also going unresolved at increasing rates. In 2014, Toronto police cleared 35% of crimes against property. In 2021, only 16% of cases were resolved.
Roll up security shutters and doors are designed to keep intruders out while providing a measure of convenience for retailers. RUF shutters are fortified with a triple-layer fabrication - 2 layers of aluminum and a polyurethane foam core. They can be installed with options for automatic opening and closing, from wall-mounted switches to remote controls and smartphone apps.
Whether installed as window shutters or roll up doors, RUF products are impossible to force open without heavy machinery. The polyurethane core provides thermal regulation as well as making the aluminum shutters resistant to denting. RUF shutters cannot be pierced or punctured with burglary tools.
For businesses seeking to secure their storage areas, RUF roll up doors are a great choice due to their space-saving design. Unlike traditional overhead doors that roll into the storage area when opened, roll up doors coil into a compact box installed above the door frame. This allows business owners to maximize their available storage space.
RUF doors and shutters are made in Canada, with manufacturing taking place at RUF facilities in Mississauga, Ontario. The company's management, sales staff and installers have decades of experience with roller shutters and are on-call to provide free quotes to retailers and business owners.
This summer, the company has seen great demand from Greater Toronto Area retailers concerned about the trend of rising property crime that shows no signs of slowing. RUF consults with many types of businesses for window security, including jewelry, collectables and electronics merchants, as well as car dealerships and pharmacies.
RUF Roll Up Doors & Shutters are located at 10-1299 St Marys Ave, Mississauga, Ontario, L5E 1H9, Canada. Contact the roll up door and roller shutter manufacturer at (647) 774-5656 or visit the company's website for more information.
Source: 
https://securitysystems.garda.com/support/blog/canadian-businesses-see-major-increase-break-and-enter-crime
Media Contact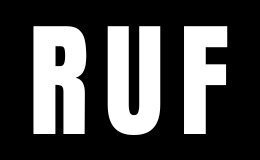 Company Name
RUF Roll Up Doors & Shutters
Contact Name
Gary Butler
Phone
(647) 774-5656
Address
10-1299 St Marys Ave
City
Mississauga
State
ON
Postal Code
L5E 1H9
Country
Canada
Website
https://rollupfactory.ca/