Portland, OR – Evergreen Landscape Care & Tree Services is a locally owned and operated tree service provider serving the Portland Metro area and surrounding communities. They provide excellent, customer-friendly, and environmentally aligned services that keep trees healthy and safe while also improving their contribution to the ecosystem.
The tree service professionals at Evergreen Landscape Care & Tree Services understand the significant importance of maintaining a stable and balanced ecosystem. They offer 24/7 emergency tree service solutions. allowing homes and businesses to protect themselves from tree hazards before they happen. The team also provides additional tree maintenance services that help customers maintain and keep their trees healthy.
Part of their tree care and maintenance service is their tree trimming solution. The tree trimming service is designed to help tree owners remove dead and diseased tree limbs, thus preventing accidents, injuries, and disease spread.
Speaking on the importance of tree trimming services, the Evergreen Landscape Care & Tree Services spokesperson noted that tree trimming has many advantages both to the tree and its environment. He stated that tree trimming helps to improve a tree's overall health, ensuring that nutrients are passed on to the right areas within the tree. He added that trimming can also improve a tree's exposure to sunlight by removing canopy covers from overhanging or taller trees.
Nick Valencia, also contributing to the importance of tree trimming, noted that it helps to counterbalance root loss, protects against disease spread, increases tree productivity, and improves the tree's overall appearance.
In addition, Evergreen Landscape Care & Tree Services also provides tree removal services. Their tree removal services are designed for diseased, dead, or threatening trees. The company, as an environmentally friendly organization, ensures that all tree removal services are only honored after a careful evaluation has been conducted to ascertain the tree is a threat to lives, properties, and development within its immediate area.
Homeowners or businesses looking to get rid of stumps can also contact Evergreen Landscape Care & Tree Services for help. The company has the right tools and techniques to grind stumps into the ground or remove them completely for safety and development purposes.
Portland residents looking to know more about Evergreen Landscape Care & Tree Services can visit their website to explore the wide range of tree services they offer. The company owns over 15 pieces of heavy-duty tree service equipment, provides crane-assisted tree removal service, has served over 5,000 satisfied customers, and continues to fine-tune its services to keep new and existing customers happy.
Choose a tree service company that cares about safety, service quality, and customer satisfaction by contacting Evergreen Landscape Care & Tree Services through their phone at (503) 956-7328 or through their website.
Media Contact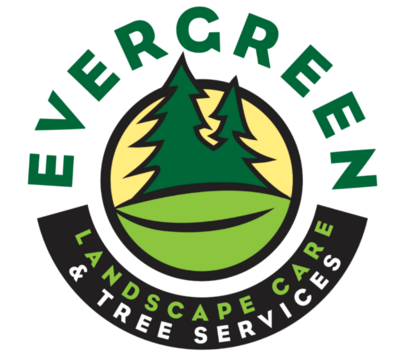 Company Name
Evergreen Landscape Care & Tree Services
Contact Name
Nick Valencia
Phone
(503) 956-7328
City
Portland
State
OR
Country
United States
Website
https://evergreentreeserviceexperts.com/