Milwaukee, WI – Couples facing a dissolution of marriage in Wisconsin can hire an attorney, attempt to file for divorce without legal guidance, or use an affordable service like Divorce Pro Se Inc. They help clients complete their divorce process, saving them time and money they would have used handling endless hours of instruction, paperwork, or procedures. Founded in 1970, the Divorce Service Wisconsin has assisted thousands of residents in navigating concerns about family law matters in a friendly, professional, compassionate, and stress-free manner. 
Whether a couple is filing separately or jointly, they need correct and proper paperwork for Wisconsin courts. The team begins by explaining the difference between a legal separation and divorce before listing the requirements for contested/uncontested divorce or hiring a process server. Though the state law stipulates a 4-month waiting period, a client's divorce process may take 4 to 5 months to complete. Upon a judgment of divorce, legal separation, or annulment, a court may order maintenance payments to either party for a limited/indefinite time based on the length of marriage, earning capacity, tax consequences, or other factors it may deem fit. Divorce Pro Se Inc includes a notary in its maintenance and family support paperwork to streamline the process. 
Under the company's guidance, both parties may specify the support of minor children, legal custody, visitation, and physical placement. The paperwork can include detailed instructions and the responsibility of each parent, from holiday activities to relocation, medical insurance, out-of-pocket expenses, education/schooling, communication rules, and third-party influences. The parties can also agree to change or modify their maintenance payments/arrears and child support/custody/visitation depending on their ability to offer care or their child's health, safety, religious activity, or other factors detrimental to their well-being. 
Part of the Pro Se Divorce Wisconsin provisions include contempt (non-compliant spouse) service where clients can bring their partner to court for failure to comply with child support payments, maintenance/family support, debt repayment, or other original divorce orders. Their legal skills, over 35 years of experience, and comprehensive approach to divorce have allowed them to make a difference in clients' lives, earning the company many 5-star reviews and positive testimonials. 
"I highly recommend anyone faced with divorce to contact the friendly staff at Divorce Pro Se Inc. They are very caring and sensitive and will help any couple struggling to resolve their divorce without the high costs of hiring an attorney. I found them proficient and thorough in their work, leaving nothing to chance." Satisfied Client. 
Visit the website to learn more, or call 4143500091 to begin the divorce process. Divorce Pro Se Inc is at 5032 W Forest Home Ave, Milwaukee, WI, 53219, US.
Media Contact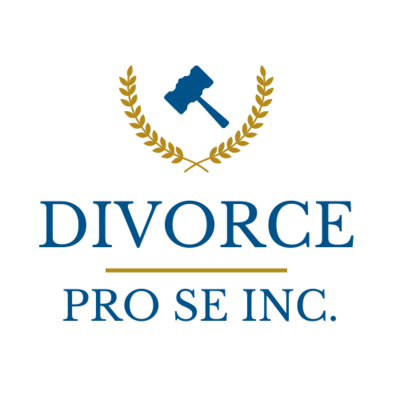 Company Name
Divorce Pro Se Inc
Contact Name
Judith W.
Phone
414-350-0091
Address
5032 W Forest Home Ave
City
Milwaukee
State
WI
Postal Code
53219
Country
United States
Website
https://divorceproseinc.com/