Baton Rouge, LA - Calcasieu Mechanical Contractors are expanding their services and capacity to become the leading HVAC contractors for commercial properties in Baton Rouge and the surrounding areas. They leverage years of experience, expertise, and a history of customer satisfaction to keep new and existing clients happy with project outcomes.
As a large-scale HVAC contractor, Calcasieu Mechanical Contractors understands the challenges associated with commercial buildings and has what it takes to address those needs to ensure project success.
Speaking on their capability and how they handle projects, the company's spokesperson said: "Our unique experience and highly qualified teams get the job done right the first time. Rely on a name that countless other military, commercial and industrial facilities in our area have as well."
Calcasieu Mechanical Contractors understands the importance of changing technologies and how they affect services and client needs. This is why they pay attention and invest in continuing education for their staff and technicians. With an ongoing investment in continuing education, they've been able to create a future that constantly invests in equipping technicians with the best tools, knowledge, and practices to improve education and customer service.
More than customer service and continuing education, the company also pays attention to the critical execution of commercial HVAC in Baton Rouge. With this promise, they're able to handle all aspects of HVAC construction, like HVAC piping, which covers all types of HVAC piping systems, including chilled water, hot water heating, steam, condensate, and refrigeration. They stay in touch with client needs, whether those are for new commercial constructions or existing buildings needing retrofits or repairs. In addition, they also provide sheet metal services. Their sheet metal service covers all types of ductwork needs, including new constructions from the ground up or renovation projects.
The commercial HVAC contractors ensure accurate outcomes by leveraging state-of-the-art computer-controlled plasma technology sheet metal fabrication. This means they handle all fabrications in-house and are able to ensure all products meet the highest quality outcomes.
Calcasieu Mechanical Contractors ensures it offers 24/7 services to businesses in the commercial, industrial, and military space. They also offer rapid response solutions to clients needing preventative maintenance services to improve the lifespan, efficacy, and performance of their HVAC equipment.
The commercial HVAC contractor covers all areas in Baton Rouge, LA, and the surrounding areas, including Lafayette, Ft. Polk, and Lake Charles, LA. Their service also covers commercial and industrial clients in Beaumont, TX, and the surrounding areas. Visit their website at https://calmech.net/commercial-air-conditioning-company-in-baton-rouge/ for more information.
Calcasieu Mechanical Contractors can be reached for commercial, military, and industrial HVAC needs via phone at (225) 923-6879 or through their website. For more information, their head office is located at 10461 Mammoth Ave, Baton Rouge, LA 70814, USA.
Media Contact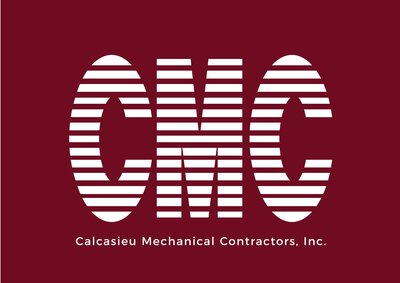 Company Name
Calcasieu Mechanical Contractors
Contact Name
Jim Blanchard
Phone
(225) 923-6879
Address
10461 Mammoth Ave
City
Baton Rouge
State
LA
Postal Code
70814
Country
United States
Website
https://calmech.net/