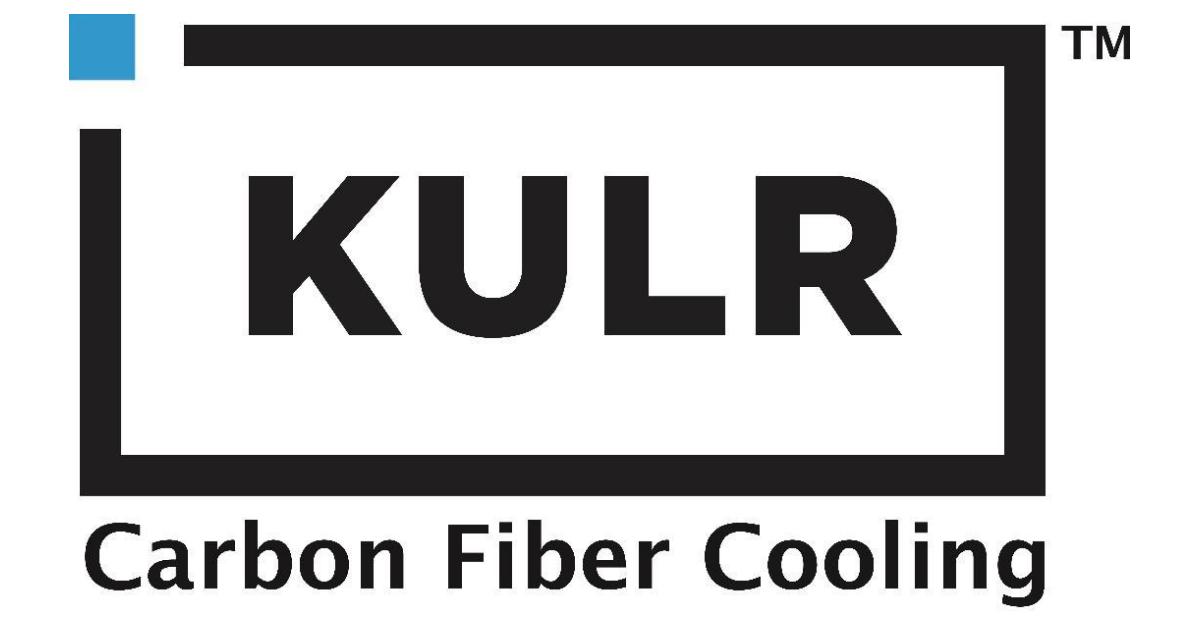 It's fair to say that the world has been electrified. Literally. From power tools to hypersonic missiles and everything in between, electrification made available through super powerful battery and energy storage technology is replacing carbon-burning emissions on a scale much faster than anyone could have imagined even five years ago. 
Sure, the electronic vehicle sector has earned attention, especially with companies like Tesla (NASDAQ: TSLA) and Ford (NYSE: F) continuing to meet record demand for their vehicles. But behind that sector headline, manufacturers of millions, even billions, of other products, from consumer staples to space-age technology, continue to embrace and implement the clean energy solutions that battery power offers.
Few argue against that trend continuing. In fact, geopolitical and local legislative pressures are accelerating the pace at which battery power gets integrated into current infrastructures. While a desirable ambition, there is a problem. The powerful batteries used are inherently dangerous, especially with advanced lithium-ion technology contributing to making densely packed and enormously powerful energy drivers in a smaller housing. The result: explosions, fires, and even potential meltdowns to relied upon energy-providing infrastructures.
But here's the deal. Much of these potential catastrophes can be avoided, and publicly-traded KULR Technology Group, Inc. (NYSE: KULR) may be the company to deliver best-in-class battery safety solutions to a potential trillion-dollar market opportunity.
EV, NASA, and Defense Sectors Need What KULR Sells
That market estimate is no exaggeration. The demand for safer and more efficient energy delivery alternatives is atop the world's agenda as part of a consolidated move to eliminate reliance on fossil fuels. And it's an initiative that's front and center, supported by reports indicating that the general trend of global battery needs and demands are expected to reach $2.9 billion by 2030, about 123% higher than 2022 levels. 
Considering that reaching those lofty increases includes an expected compound annual growth rate (CAGR) of about 11.8% during the forecast period, there is plenty of room for companies in the right place with the right technology to capitalize on and maximize sector-specific opportunities. KULR checks both those boxes.
In fact, despite its small-cap price of roughly $1.30 a share, KULR is inking deals with mega-cap companies, leveraging its position as a leading energy management platform provider that is helping to accelerate the global transition to a sustainable electrification economy. Investors appraising the KULR value proposition don't need to look far for proof they are ingrained in the electrical revolution, on earth, and in space. 
Last November, KULR announced the launching of its new CubeSat SmallSat Lithium-ion (Li-ion) battery pack format to further support the NASA space program and launch of Artemis. And that's not KULR's first association with NASA. They have also contributed to battery-safety integration on the International Space Station, the Mars Rover Perseverance mission, and the new Artemis Space Program.
Its solutions are more than good; they're validated after earning an industry-leading position in safe battery design and testing, making them a significant player in the global electrification movement. In fact, KULR is one of few companies successfully designing products to meet the stringent requirements and rigorous testing mandated by the JSC 20793 Revision D safety standard created by NASA crewed space missions. This qualification provides that KULR's products and solutions are approved for use and can be utilized for the Artemis missions as well future space exploration voyages. 
And, here's the best part of that allowance- it strengthens KULR's credibility and validates proof of concept to expedite offering similar battery safety and energy management solutions to customers across various industries needing similar commercial applications. By the way, returns from this technology are near term, with KULR saying they expect to begin accepting client orders this quarter.
Who's Who Client List Drives Growth
Those deals are just the tip of the revenue-generating iceberg. A potentially massive deal was announced in Q4 that detailed KULR entering into an agreement to provide its internal short circuit ("ISC") battery safety and testing device to the largest automotive manufacturer in the United States. The technology being provided shows the ability to create thermal runaway in lithium-ion battery trigger cells and, importantly, does not rely on mechanically damaging the battery exterior to activate the short, a meaningful differentiation from other evaluation methodologies that do not trigger an actual internal short.
That KULR difference makes it possible to accurately isolate and fix problems that lead to product malfunctions. Moreover, the innovative testing method allows KULR and its customers to more effectively test the next generation of EV batteries, bringing more reliable and safer battery systems to market faster and more cost-effectively.
KULR expects its ambitions will be met with broad interest. Actually, with the electrification movement gaining momentum and a global automotive company embracing the strategic value of better testing for designing the next wave of EV battery systems, that's already happening. It should be. KULR pointed to the continued destruction caused by the explosion of EV batteries in areas affected by the storm as an example of why solutions like KULR's ISC device are needed sooner than later to proactively ensure consumer safety across a variety of industries.
Besides working with General Motors (NYSE: GM), KULR is making deals with some of the most prestigious global companies. Investors reading KULR's SEC filings have been able to put names to once unnamed customer engagement announcements. Specifically, the KULR sales and marketing team has expanded its customer engagements through direct sales and their Manufacturer's Representative team, resulting in a currently known client book exceeding over 300 customer engagements at the end of Q3 2022. 
Clients not mentioned above include Lockheed Martin (NYSE: LMT), Ball Aerospace, a subsidiary of Ball Corporation (NYSE: BALL), SAFT, a subsidiary of TotalEnergies SE ( NYSE: TTE), Leidos Holdings (NYSE: LDOS), Meta Platforms Inc. (NASDAQ: META), Viridi and BOSCH. While impressive, KULR noted in its recent 10Q report that as they continue to expand relationships with significant partners such as Lockheed Martin across their product portfolio, it is expected they will be able to cross-sell and up-sell their total solution package to these customers. In other words, the deals made can get significantly more accretive.
Major Deals Beget More Deals
For example, GM is partnering with one of California's primary investor-owned utilities to explore the potential of vehicle-to-grid and vehicle-to-home battery integration. Plans for that program include evaluating the feasibility of integrating bi-directional electric vehicles (EVs) to act as an energy resource for the grid, including evaluating the various tools and resources required to enable vehicle-to-grid solutions where energy stored in vehicles can be leveraged to a broader network.
GM also announced launching a dedicated energy storage division, GM Energy, to offer products to residential, commercial, and industrial battery storage market segments, including EV charging powered with lithium battery cells from Ultium, as part of its joint venture with LG.
The totality of accretive business interests makes KULR a small-cap company too big to ignore. And investors looking for unrealized values may want to take advantage quickly, noting that KULR's CEO is on a mission to make his company bigger faster, following a strategy and path akin to his favorite company, Nvidia (NVDA). But where NVDA created a franchise in the graphic processing chip business, KULR's approach is to maximize a similar growth model in battery safety and energy storage solutions.
And the best news in that respect is that he has the pillars needed for growth: best-in-class technology, ample working capital, a global and diverse market opportunity, and a deep bench of company professionals able to execute strategic initiatives and make revenue-growth accretive to current operations.
Getting The KULR Vibe
Of course, that includes those generated by expanding its vibration reduction solution KULR VIBE offering to include the launch of a scalable, centralized artificial intelligence ("AI") server platform. Powered by NVIDIA (NASDAQ: NVDA) accelerators, the updated KULR VIBE system will deliver faster processing speeds and data capture for remote access. Of particular interest and request from KULR's enterprise customers, the cornerstone of this expansion will bring enhanced security to protect customer data, mission-critical projects, and intellectual against potential cyber security risks.
Recently added through an accretive acquisition, the KULR VIBE suite of products and services provides vibration analysis and mitigation solutions to commercial clients, a sector served for over two decades. Getting better with age, advances in measurement and computing have allowed the KULR VIBE technologies to offer transformative, scalable solutions across aviation, transportation, renewable energy (wind), manufacturing, industrial, performance racing, and autonomous aerial (drone) applications. That's not all.
KULR notes that the new KULR VIBE AI platform allows for advanced, trajectory-altering maintenance capable of optimizing craft performance and systems to prioritize safety, allow for lower maintenance costs, and increase the lifespan of sensitive and expensive equipment in the field, resulting in more extended commercial use. From a demand perspective, by providing enhanced security and faster remote diagnoses for managing the vibration and balancing needs of high-performance machines and systems, KULR is tapping into markets potentially worth billions from clients that are looking to be more competitive in the market by ensuring their systems are operating as safely as possible. 
More simply, KULR provides a win-win solution that may be vital to the health of client companies as more powerful energy sources rattle their equipment.
Positioned To Rally In 2023
Appraising the intrinsic and inherent potential KULR offers, it's not a stretch to expect to reach blue-sky valuations in 2023. Keep in mind that KULR has traded about 97% higher over the past 52 weeks, and the company is better positioned today compared to then. In addition, KULR's balance sheet is solid; they are making deals with significant and diverse industry players and have completed an acquisition that could lead to another record-setting performance in Q4, which would bring a strong operations tailwind into 2023.
For those wanting to know more about what KULR is doing now, they posted a busy calendar of conference presentations for February. Precedent indicates that news could precede those events, and if so, any milestones, catalysts, or revised guidance announced could fuel a leg higher in KULR's recent rally.
In fact, trading at $1.54 today, about 24% higher from where it started in February, the path of least resistance for KULR may be higher. After all, the confluence of deals and consecutive quarterly revenue growth show that KULR is more than a "safe technology" play; it's also a company in hyper-growth.
Disclaimers: Shore Thing Media, LLC. (STM, Llc.) is responsible for the production and distribution of this content. STM, Llc. is not operated by a licensed broker, a dealer, or a registered investment adviser. It should be expressly understood that under no circumstances does any information published herein represent a recommendation to buy or sell a security. Our reports/releases are a commercial advertisement and are for general information purposes ONLY. We are engaged in the business of marketing and advertising companies for monetary compensation. Never invest in any stock featured on our site or emails unless you can afford to lose your entire investment. The information made available by STM, Llc. is not intended to be, nor does it constitute, investment advice or recommendations. The contributors may buy and sell securities before and after any particular article, report and publication. In no event shall STM, Llc. be liable to any member, guest or third party for any damages of any kind arising out of the use of any content or other material published or made available by STM, Llc., including, without limitation, any investment losses, lost profits, lost opportunity, special, incidental, indirect, consequential or punitive damages. Past performance is a poor indicator of future performance. The information in this video, article, and in its related newsletters, is not intended to be, nor does it constitute, investment advice or recommendations. STM, Llc. strongly urges you conduct a complete and independent investigation of the respective companies and consideration of all pertinent risks. Readers are advised to review SEC periodic reports: Forms 10-Q, 10K, Form 8-K, insider reports, Forms 3, 4, 5 Schedule 13D. For some content, STM, Llc., its authors, contributors, or its agents, may be compensated for preparing research, video graphics, and editorial content. STM, LLC has been compensated up to twenty-thousand-dollars cash via wire transfer by a third party to produce and syndicate content for KULR Technology Group, Inc.. for a period of one month ending on February 28, 2023. See disclaimers page for all past compensated work from KULR Technology Group, Inc. on our website.As part of that content, readers, subscribers, and website viewers, are expected to read the full disclaimers and financial disclosures statement that can be found on our website. The Private Securities Litigation Reform Act of 1995 provides investors a safe harbor in regard to forward-looking statements. Any statements that express or involve discussions with respect to predictions, expectations, beliefs, plans, projections, objectives, goals, assumptions or future events or performance are not statements of historical fact may be forward looking statements. Forward looking statements are based on expectations, estimates, and projections at the time the statements are made that involve a number of risks and uncertainties which could cause actual results or events to differ materially from those presently anticipated. Forward looking statements in this action may be identified through use of words such as projects, foresee, expects, will, anticipates, estimates, believes, understands, or that by statements indicating certain actions & quote; may, could, or might occur. Understand there is no guarantee past performance will be indicative of future results. Investing in micro-cap and growth securities is highly speculative and carries an extremely high degree of risk. It is possible that an investors investment may be lost or impaired due to the speculative nature of the companies profiled.
Media Contact
Company Name: STM, LLC.
Contact Person: Michael Thomas
Email: contact@primetimeprofiles.com
Phone: 917-773-0072
Country: United States
Website: https://primetimeprofiles.com/