The detailed report maps the growth and evolution of the different sub-sectors within the industry, covering everything from the skills and responsibilities of security teams to rising loss prevention budgets, as well as changing risks and threat priorities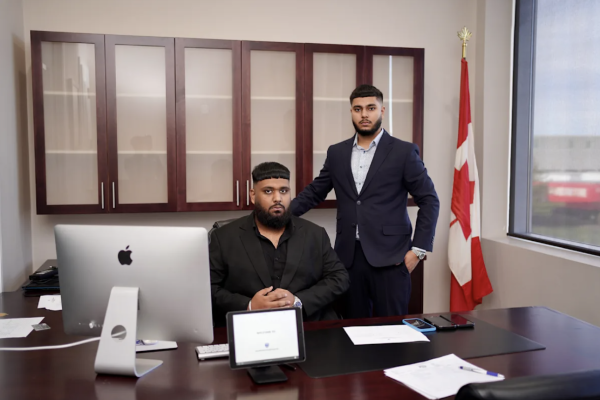 November 25, 2022 - Chawla Brothers have released a detailed report highlighting the evolution of the security industry in North America. Covering everything from loss prevention budgets to changing risks and threat priorities, the report provides invaluable insights into the state of security in the region and how businesses are adapting to the new realities.
According to the firm, 100% of respondents of the 2022 NRSS reported that their security teams were responsible for physical store locations, 85% for securing the organization's headquarters, and 84% for securing supply chain facilities. With most respondents citing greater analytics and investigative skills as vital in ensuring the success of their LP/AP departments, the responses all point to the increasingly important role of business intelligence in the security industry and the investigative skills needed to tackle Organized Retail Crime.
As regards loss prevention budgets and budgets priorities, 45% of respondents reported that their 2022 LP/AP budgets were increasing compared with the previous year, 29% reported a budget increase of 1% to 10%, 13% reported increases of 10% to 25%, and 3% reported increases of more than 25%. While deeper scrutiny uncovered that most respondents are spending more on technology or capital/equipment, approximately a third of respondents also indicated that they increased budgets for guards or "other" categories, including global security, safety and staffing.
For education and training programs aimed at addressing risk, retailers often employ numerous programs and initiatives to raise awareness of issues or train and educate team members about proper LP/AP practices. Most respondents use codes of conduct, anonymous telephone hotline programs, active shooter survival programs and bulletin board notices/posters as part of their security awareness programs.
The ever-changing nature of the risk of doing business over the past five years has prompted many respondents to change their threat priorities to better tackle the increase in security threats. To respond to the increase in ORC, violence, internal theft and more, Chawla Brothers report that retailers are looking to implement new security solutions to go above and beyond traditional surveillance and have now adopted new strategies that include artificial intelligence, license plate recognition, perimeter surveillance and more.
The report posits that the implementation of security technology represents a shift toward more intelligence-based loss prevention practices, as many of the security technologies being utilized provide more detailed data and intelligence required to investigate ORC or identify where pain points are occurring and how to properly address them.
Media Contact
Company Name: STG MEDIA
Contact Person: Andrew Dhillon
Email: Send Email
Country: Canada
Website: https://m16securitytraining.com/