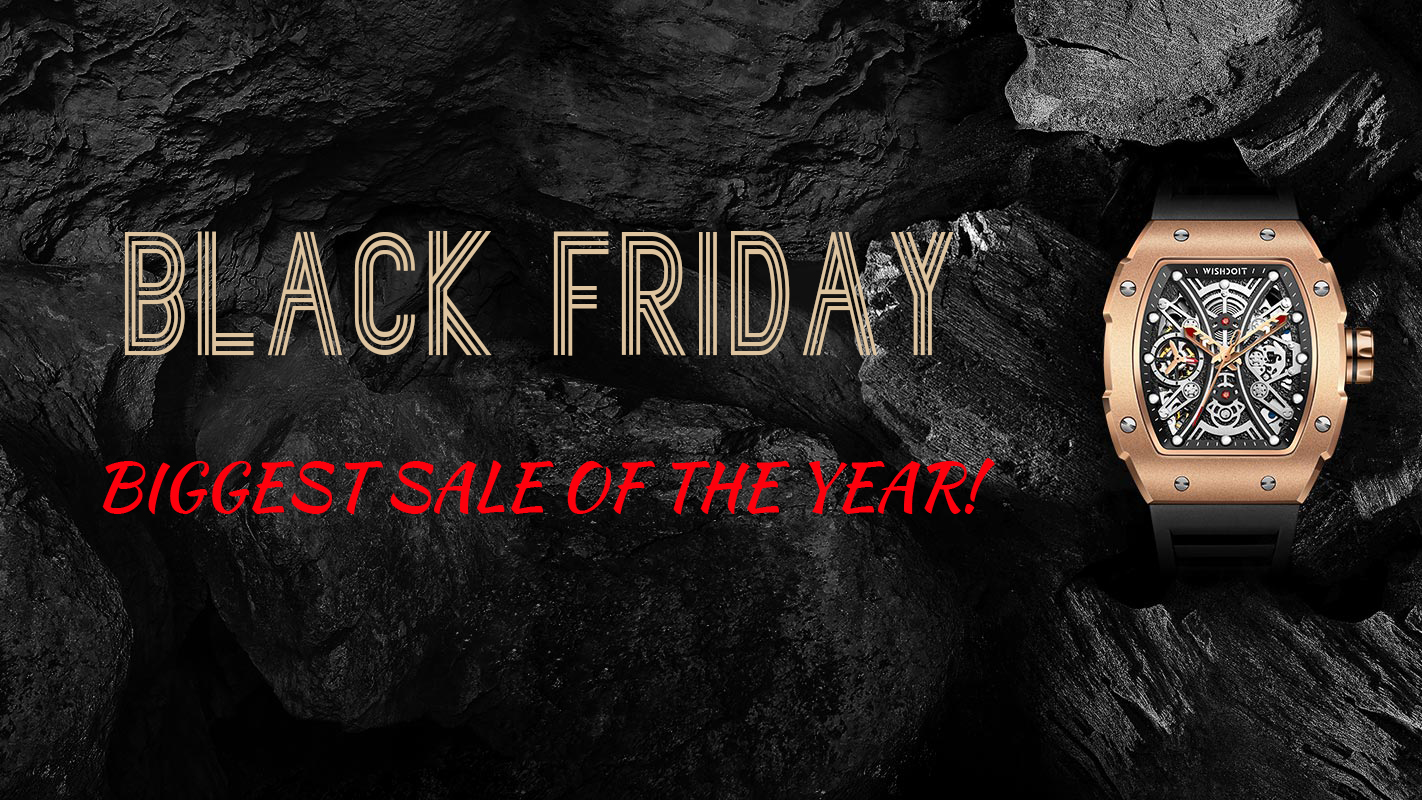 WISHDOIT has announced its biggest Black Friday deal of the year. Slated to happen from Nov 25th- Nov 30th, clients can get up to 50% off sitewide. Clients who shop during this period will have their tonneau watches shipped to them for free irrespective of their location worldwide. 
Renowned as one of the biggest watch companies in the US, WISHDOIT has retained its top rating with its premium quality. The brand endeavors to only produce its watches in small batches to retain the quality it is known for. First-time customers shopping during this Black Friday sale can therefore rest assured that when they shop any WISHDOIT watches on sale, they are shopping for unparalleled quality with fine aesthetics. 
Founded in 2012, the premium watch brand uses the most advanced production tools and high-quality employees to ensure that every finished product reached the superior quality of 'Made in Switzerland.'  According to CEO, Patrick Lee, "The original factory assembly allows us not to only continuously improve product quality but also to establish higher production standards. It is one of the advantages of having a factory." 
WISHDOIT's superior quality is maintained by a tough process of quality checks after watches have been assembled. All products are required to go through a series of quality control tests for 10 days such as daily deviation, amplitude measurements, electronic meter test,s and other assessments. After which a professional carry out other inspections in terms of aesthetics and functionality. "If the tested watch fails to meet the quality standard, it is sent back for refining," said Patrick. 
For this Black Friday 2021 deal, clients can get all watches on saleon the WISHDOIT's website such as the Pirates, Joli Rogue, Psychic Compass, and Urca. All products come with a 5-year warranty and a 180-day free return policy. The website also offers a 100% safe and secure checkout so that customers never have to worry about their information. 
WISHDOIT started with a simple mission which is to make products without taking shortcuts, for the people who refuse to take them and they have lived up to that mission in the last 9 years of production. According to Patrick Lee, "Our brand is to serve as a statement for all of our clients to know there is always a positive outcome in striving hard to survive any situation."
To shop a Black Friday deal, visit https://wishdoitwatches.com.
Media Contact
Company Name: WISHDOIT INC.
Contact Person: Patrick Lee
Email: Send Email
State: CO
Country: United States
Website: https://wishdoitwatches.com/