Online entrepreneurs who offer training courses and educational programs would find it difficult to believe, but their sales could just explode in a mere 90 days. Founded by two digital traffic experts, Artic Media is upping its game by offering unmatched packages that allow businesses to scale to over €100k per month.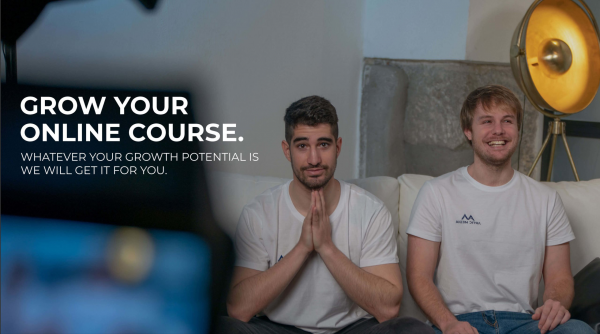 A course creator marketing agency, Artic Media gets traffic via popular advertising social media platforms like Facebook, Instagram, and Google Ads. Intended for all existing and aspiring course creators, the marketing support brings a constant stream of online traffic, leads, and sales every month, taking away many mental hassles from course creators. 
Running and fine-tuning ad campaigns is an art and science, and Artic Media has mastered it well enough. For those whose campaigns aren't delivering expected results, this marketing support is ideal. On offer is a tripling of sales in just 90 days with paid advertising. Last year alone, it managed over €2M in sales. 
"Paid media is the most direct way to scale your business. There is no other way to do it so quickly and efficiently," says Nacho Jorrin of Artic Media. 
The marketing team at Artic Media works dedicatedly to send traffic and design sales funnels. The campaigns are based on data analysis, and all money is tracked. The 30/60/90 days system is producing positive ROAS for clients. Most of the clients are based in London, Los Angeles, and the Silicon Valley. 
"Clients don't hire us to do the marketing. They hire us to get ahead. They hire us to scale their sales," says Enrique Nieto. 
Artic Media spends time analyzing the client's business, website, and sales funnels. Subsequently, it devises improvements for optimizing the conversion rates of visitors. The proof of all this is in the pudding and a happy clientele shows it all. 
About 
A performance marketing agency, Artic Media has been founded by Nacho Jorrín and Enrique Nieto (founders and Co-CEOs), who are experts in paid traffic and sales funnels. The platform is focused on online course creators and has managed over €2M in investments in paid social during the last 12 months. The founders' main goal is to scale their clients' online sales up to 100k per month in a 90-day program. 
For more information, please visit: https://artic-media.com/ 
Media Contact
Company Name: Artic Media
Contact Person: Nacho Jorrin
Email: Send Email
Address:Calle de Leganitos, 37
City: Madrid, 28013
Country: Spain
Website: artic-media.com