Could A More Significant Volatility Breakout Be Underway?
January 27, 2020 at 14:02 PM EST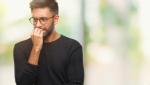 In a market that has been steadily climbing despite impeachment proceedings against President Trump, a roller-coaster ride due to tariffs and a trade war with China, and generalized global uncertainty, volatility has become relatively complacent. The VIX or CBOE Volatility Index, which is commonly...