Three days of interactive programming, bigger venues, more food options,
shorter lines, enhanced VIP experiences and more!
WASHINGTON - Jan. 14, 2019 - PRLog -- Broccoli City announced today that it would expand its programming to include three full days of events leading up to the annual festival on April 27, 2019. From April 25th through 27th, attendees will enjoy a complete schedule of panels, exhibits, networking opportunities, fitness programming and live performances celebrating music, culture, art and volunteerism.

Featured programming includes:

BroccoliCon: Returning for the 3rd year, #BroccoliCon held April 25th and 26th will once again serve as the hub where 750+ of the world's most influential leaders will gather to focus intently on leveraging resources and relationships to address the greatest challenges facing urban communities today. #BroccoliCon2019 attendees will explore the power and potential of collaboration through the theme "You Can't "B" What You Can't "C"" by asking the fundamental question: How can millennials, when equipped with the same tools, resources and access as older generations, contribute to more sustainable and resilient urban communities?
BC All Night Preview Event: New this year, BC All Night will extend its footprint and programming to include a full night of live performances, unique activations, strategically curated food vendors and live art installations on the festival grounds Friday, April 26, 2019 from 7pm-11pm. Previously hosted as 3 separate parties in various venues, the turnkey event will now serve as a preview of what consumers can look forward to on Saturday.
5K Run + Fitness Festival: Also new this year, the annual 5K Run + Fitness Festival will return to the weekend lineup! This year's event will be held Saturday April 27,2019 at 8am to help festival-goers start their day on the right foot Attendees of all ages will participate in a 5K Run/Walk followed by group workout classes, fitness demos, giveaways, and delicious bites from participating sponsors prior to heading to the festival grounds.
"From 2012 to now we've seen a significant increase in the number of individuals that attend the festival and are living out our mission of building thriving urban communities," said Brandon McEachern, founder of Broccoli City. "After the tremendous growth we experienced in 2018, it became even more important for us to invest in programming that will ensure our community continues to grow with us. We know what it's like to be the topic of discussion but still not have a seat at the table; and we're committed to rewriting that narrative. Our goal this year is to not only produce an incredible festival, but to expand our conference and ancillary events to educate, equip and empower people that look like us to be able to make the same positive impact."

Last year's festival drew a sell out crowd of more than 35,000 attendees and featured live performances by Migos, Cardi B, Miguel, Nipsey Hussle, H.E.R, Daniel Caesar and more.

"The Broccoli City team has a strong pulse on the community and has done an incredible job of delivering authentic experiences that can't be replicated. We joined forces in 2018 to produce a stellar line up that was met with great success and we're committed to raising the bar on both the festival and conference again this year," said Shawn Gee, President of Live Nation Urban. "We're looking forward to expanding our partnership and continue our support of the organization as it transitions into its next phase of evolution and growth."

Tickets for all Broccoli City Weekend events will go on sale to the public at 10:00AM EST on Friday, January 18, 2019 following Wednesday's lineup announcement. Broccoli City Insider's List subscribers will receive an access code via email to purchase advance tickets during an exclusive presale beginning Wednesday, January 16, 2019 at 10:00AM EST. Available ticket options range from single-day General Admission tickets to full weekend VIP packages.

Contact
Maurice Starks
***@wagnerandcompany.com
Photos: (Click photo to enlarge)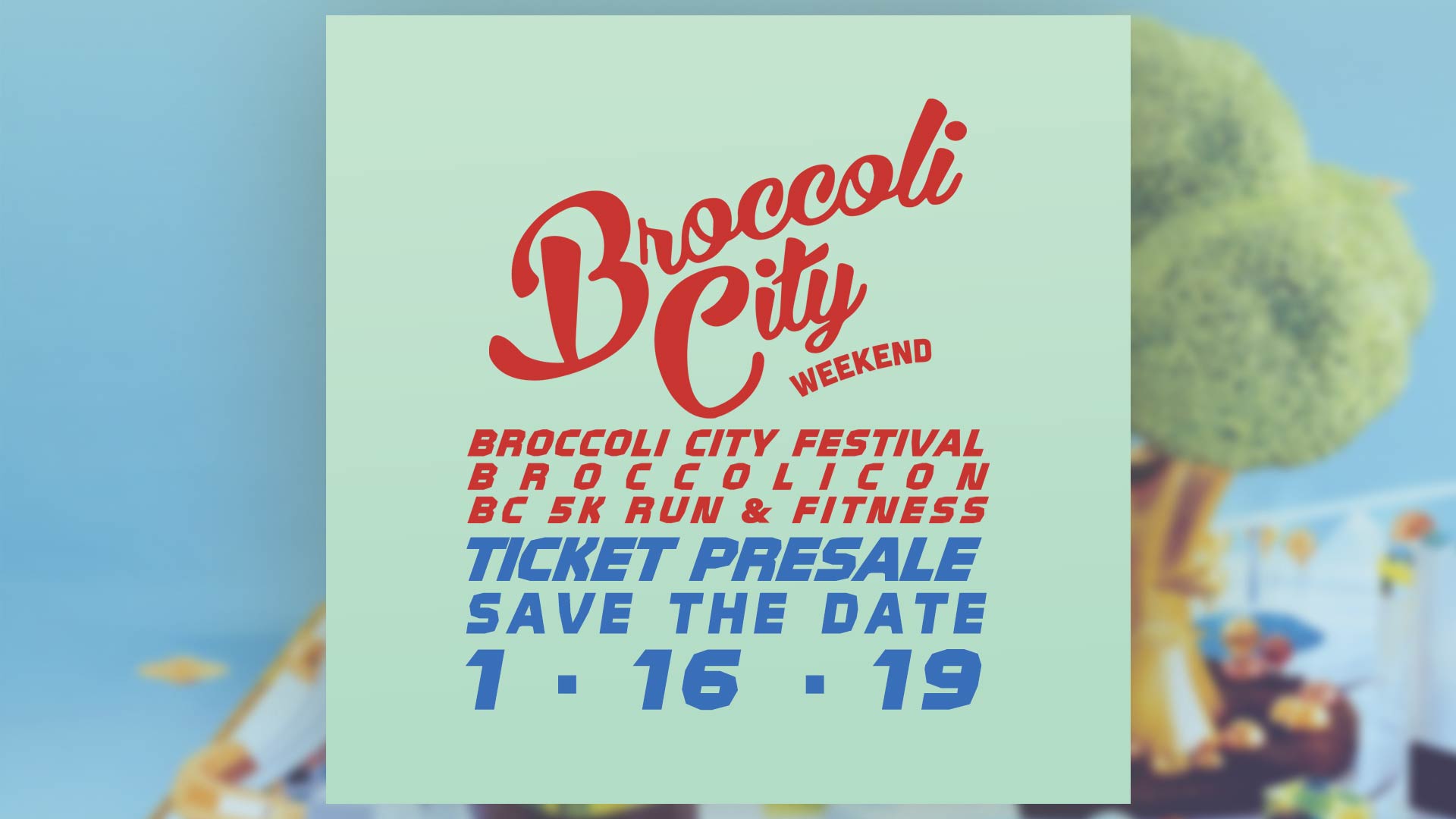 Read Full Story - Broccoli City Weekend 2019 Plans Announced: Extended Programming and Presale Dates For Seventh Annual Celebration April 25-27th | More news from this source

Press release distribution by PRLog