Finding a reliable and trustworthy maid or caretaker can sometimes be difficult. One needs to make sure that the person they are hiring is not only exceptional but can also be relied upon.  For this purpose, many people in Vietnam trust Hong Doan Helper Co., Ltd.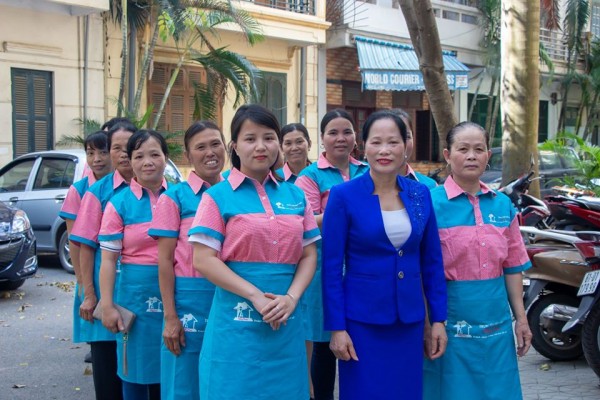 Giupviechongdoan.com is a famous maid service website in Vietnam
This is a maid service that has managed to become a notable option for Vietnamese residents. The company has assisted people in finding the perfect caretaker or cook that is both honest and has a strong moral character. Their website, "giupviechongdoan.com" showcases all the many types of services and packages they offer. The Vietnam maids service has even been presented awards in the past for their excellent work and competitive pricing.
Their charwoman has fully cleared documents and has been verified. In addition to this, they have passed all status and skill tests, that make them a worthwhile consideration. Users are offered a probation period that lasts 3 days for each maid. During this time, they can judge the assigned maid. If they are not pleased, they can ask for a replacement. The company allows for up to 3 replacements each month.
Hong Doan Helper Co., Ltd has been in business for over half a decade. And during this time, they have been working to create a team of highly qualified and reliable maids. Their team now consists of some of the most excellent women, who have skills that make them excellent maids, caretakers, chefs and helpers. Furthermore, they can also be used for the purpose of baby-sitting and similar services. The low pricing and discounts offered by Hong Doan Helper Company are quite generous and customers are able to get an ideal caretaker without having to spend too much. This is one of the main reasons behind why the company has become one of the leading options in Vietnam.
About Hong Doan Helper Co., Ltd:
This is a maid and caretaker providing service that offers a team of highly-trained and adept professionals. Their services are quite diverse, offering everything from maids, to elder caretakers, to chefs and other such services. In addition to this, they are known for having low prices and competitive rates. As part of their recent promotion, they will be offering domestic workers at stunningly low costs. Many consider them to be the premier option for this very reason.
For more information: https://twitter.com/gvhongdoan/
Media Contact
Company Name: GIUPVIECHONGDOAN maid service company in Vietnam
Contact Person: Media Relations
Email: Send Email
Address:No. 1, Lot 4E, Trung Yen 10B road, Yen Hoa ward, Cau Giay district
City: Hanoi
Country: Vietnam
Website: https://www.facebook.com/giupviechongdoan/