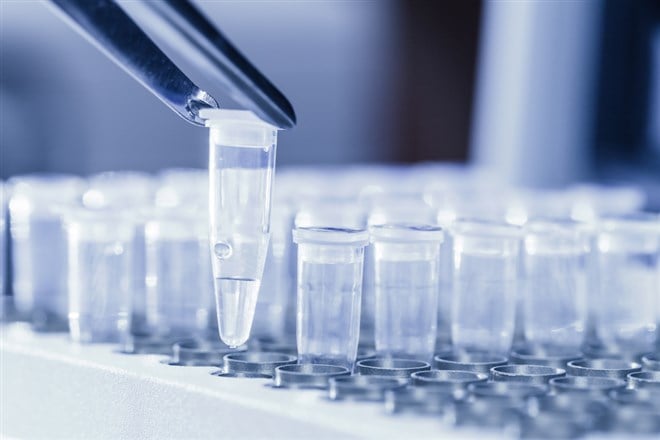 It is not uncommon for biotech and pharmaceutical companies to work on a single product, focusing their attention and resources on medicine or treatment that is truly groundbreaking. And while some of these therapies may only treat a small population, they can still be profitable.
Both Catalyst Pharmaceuticals (NASDAQ: CPRX) and Harmony Biosciences Holdings, Inc (NASDAQ: HRMY) are banking on this very thing, as they not only have a single product in each of their pipelines, but analysts assess these could be major windfalls.
Catalyst Pharmaceuticals Inc. and Firdapse
Catalyst Pharmaceuticals is a commercial-stage biopharmaceutical company focusing on developing and commercializing treatments for rare, chronic neuromuscular and neurological diseases. The company is based in Coral Gables, Florida.
They have a single product in their pipeline. Firdapse has been FDA-approved to treat lambert-Eaton myasthenic syndrome (LEMS) in patients six years of age and older. More importantly, this single drug hit the market with tremendous success: sales for Firdapse grew by 59.3%, year-over-year in Q3 of 2022. This brought the company $57.24 million in Q3 alone.
All of this translated, at the time, to [diluted] trailing earnings per share of $0.48. In addition, it helped Catalyst increase its profit margin to almost 40%. This, of course, grew by much more in the last 12 months. Indeed, by this past December, the profit margin had increased by 38.32% YOY.
Catalyst Pharmaceuticals' next earnings date is sometime around March 17. Many will be waiting to see if the company can maintain its winning streak for the past two quarters and top the earnings estimate again.
This should not be too difficult for the quickly-rising stock as the most recent earnings report (November 9, 2022) beat the consensus EPS by a single penny and doubled last year's Q4 EPS, currently at $0.20. CPRX is currently on track to maintain this upward momentum, with a Q4 2022 consensus earnings estimate of $0.32, easily justifying its motivated Moderate BUY rating.
Harmony Biosciences and Wakix
Much like Catalyst, Harmony Biosciences specializes in developing new treatments for rare neurological diseases. And also, like Catalyst, Harmony has only one product in its pipeline with a lot of promise. That product is a histamine-3 receptor antagonist/inverse agonist called Pitolisant. The FDA has approved the drug—under the name Wakix—to treat cataplexy (excessive daytime sleeping) in adults with narcolepsy.
While the drug may treat an extremely rare neurological disease, Wakix has attracted all kinds of attention because of its exclusivity.
For example, Wakix is the first medication to increase histamine levels in the brain. It is also the first—and only—FDA-approved, once-daily tablet for treating excessive diurnal sleepiness (EDS) in adults with narcolepsy. Finally, it is also the first and only FDA-approved treatment for narcolepsy that is not a controlled substance.
Following its November 2019 launch, the annual revenue of this drug hit just shy of $6 million, but that number skyrocketed to $159.7 million at the close of 2020. Within the next six months, though, Wakix was already on track to surpass this, having net another $133.5 million in sales.
The booming sale of Wakix likely helped improve earnings over the last year. After all, Q4 2021 EPS was EPS was -$0.17. This year, Q4 EPS not only came in well above neutral but the reported $0.95 EPS obliterated the consensus estimate of $0.10.
By the time Harmony releases its Q1 2023 report, analysts anticipate earnings should hit $0.32 per serving. This should be helped by a new price target of $63.33, representing a promising 40.68% upside. Finally, HRMY has an attractive 18.48 P/E.
Unfortunately, not everything is in tune at Harmony Pharmaceuticals, which may explain its Moderate Buy rating (as opposed to a straightforward Buy).
Current trading volume may be up as much as three times the average—at more than 2.5 million shares—but that could be just as much a sign of exodus as one of confidence. Indeed, while excitement over Wakix's growth projections may have encouraged more buyers, the frenzied action could also be due to, at least in part, the departure of CEO John Jacobs.
Jacobs has chosen to take the CEO position at Novavax Inc. (Nasdaq: NVAX) when its current CEO Stanley Erck steps down on January 23rd. At that time, Harmony's Chief Medical Officer Jeffrey Dayno will serve as interim CEO. News of the departure dragged HRMY stock by as much as 15%.