Explore Springdale, an extensive resource featuring budget-friendly hotels, luxurious resorts, nature centers, historical sites, and vibrant cultural events, is helping individuals experience nature and adventure.
Nestled in the foothills of the Ozark Mountains, Springdale is one of Arkansas' most beautiful cities, boasting natural beauty with a picturesque backdrop of ancient and untouched forests. The nearby rivers and lakes draw in fishermen, outdoor enthusiasts, and local hunters. The bustling downtown area buzzes with indoor and outdoor activities perfect for visitors seeking a weekend getaway or an extended stay. The city is easily accessible by car via Interstate 49, which runs North-South through the region serving Bentonville, Rogers, and Northwest Arkansas Regional Airport in Fayetteville, a convenient option for visitors flying into the area. 
Springdale comprises America's loved brands and friendly staff members eager to make a visitor's stay memorable. Explore Springdale lists quaint and budget-friendly hotels, motels, and luxury resorts with various-sized rooms like the La Quinta Inn & Suites, DoubleTree Club by Hilton, Courtyard by Marriott, Quality Suites, Springdale Inn, Links at Springdale, and more. Additionally, the online resource features meeting facilities, kids' play areas, Wi-Fi access, parking, pools, fitness centers, pet provisions, appliances, on-site management/maintenance, and more. 
One of the top activities that Explore Springdale showcases is attending a Northwest Arkansas Naturals baseball game at Arvest Ballpark or experiencing the thrill of professional bull riding, demolition derbies, and monster truck shows at Parsons Stadium. For those seeking a deeper connection with nature, a visit to The Ozark Highlands Nature Center, a spacious 32,000-square-foot facility, offers valuable insights into the natural world. Meanwhile, The Jones Center stands as the Midwest's premier family recreational and meeting venue, catering to various interests. Adventure enthusiasts can explore Fitzgerald Mountain, boasting an extensive 11-mile trail network, or head to the Runway Bike Park, featuring pump tracks, bicycle playgrounds, and three skill lines for outdoor excitement.
History buffs can get an up-close look at two remarkably intact Civil War Battlefields or go to the Shiloh Museum of Ozark History. Visitors can also explore Springdale's art and culture scene, which features fairs, films, community initiatives, and hands-on activities for visitors of all ages. Explore Springdale offers a carefully curated selection of distinctive local stores, inviting visitors to indulge in a gratifying shopping experience. These stores boast a diverse array of offerings, from modern and antique furniture to astronomical instruments, clothing, sports accessories and equipment, home supplies, shoes, flowers, car stereos, and custom items, ensuring there's something for everyone's taste and needs. 
Moreover, visitors can enjoy Springdale's culinary scene, which offers a range of dining options, including renowned chicken dishes and authentic Mexican cuisine. Visitors can savor the original flavors of Springdale's local restaurants or opt for familiar favorites at their preferred fast-food establishments.
Explore Springdale is under the Springdale Advertising & Promotion Commission to promote the city and its environs to increase visitation, occupancy, and revenue in hotels, meeting facilities, restaurants, attractions, and businesses. By enhancing the cultural, recreational, and economic environment of Springdale, the commission provides funding to qualified groups who desire to attract overnight guests for meetings, conventions, and groups. 
To interact with the Explore Springdale team or for more information or inquiries, call 479-872-2222. Explore Springdale is headquartered at 202 W. Emma Ave., Springdale, Arkansas, 72765, US. 
Media Contact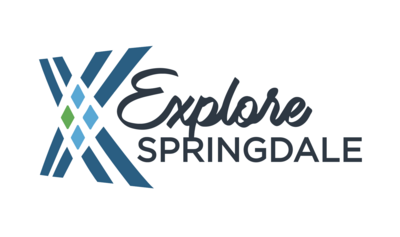 Company Name
Explore Springdale
Contact Name
Wes Oliver
Phone
479-872-2222
Address
202 W Emma Ave
City
Springdale
State
Arkansas
Postal Code
72765
Country
United States
Website
https://explorespringdale.com/