Seattle, Washington - Advance Sandblasting- Seattle Portable Sandblasting Service has taken the sandblasting service in Seattle, Washington, a notch higher. With over 40 years of experience in the sandblasting business, Advance Sandblasting- Seattle Portable Sandblasting Service brings knowledge, expertise, and passionate craftsmanship to Washington State and the Pacific Northwest.
With a solid reputation for impeccable service combined with high-quality, eco-friendly blasting media and dustless systems, Advance Sandblasting is the company to call for any sandblasting needs. Whether clients want restoration of wood, steel, concrete, or any other surfaces, they can count on the Seattle sandblasting company for reliable sandblasting solutions tailored to their requirements.
Advance Sandblasting- Seattle Portable Sandblasting Service truly understands homeowners' desires to maintain the pristine look of their properties. Unfortunately, the forces of nature can overwhelm even the most dedicated homeowners, thus damaging the exteriors of buildings and resulting in properties losing their aesthetic appeal. Advance Sandblasting provides residential sandblasting services to remove worn-out paint, rust buildup, and other coatings that ruin the appearance of buildings and damage their structural integrity. By employing dustless sandblasting technology, the Seattle sandblasting company ensures that clients' properties are restored to their former glory while minimizing the impact of this service on the surrounding environment. Whether it's decks, railings, driveways, or any other surface that has accumulated unwanted dirt and debris, the team will restore it to its original condition.
Sandblasting is also an essential process in industrial settings. It is a critical step in the metal fabrication industry, where it is used to prepare surfaces for welding and other treatments. Advance Sandblasting provides efficient and safe sandblasting services for industrial clients. The team understands the impact of its services on the quality of products and services rendered by its clients and ensures all its services meet stringent safety and quality standards. Clients can rely on the Seattle sandblasting company to ensure optimal paint adhesion and the durability of other coatings. The team's meticulous surface preparation guarantees long-lasting results for these applications, thus enhancing their longevity.
"Having built the deck of my dreams, I was devastated when it began to discolor due to moisture and age. Thanks to Advance Sandblasting- Seattle Portable Sandblasting Service's dustless sandblasting technology, my deck was restored to its original condition. It's like a brand-new deck." said a satisfied homeowner.
Advance Sandblasting- Seattle Portable Sandblasting Service is located at 2719 NE 92nd St, Seattle, Washington, 98115, US. Contact the sandblasting company at (253) 922-8129 or visit the company's website to learn more about its services.
Media Contact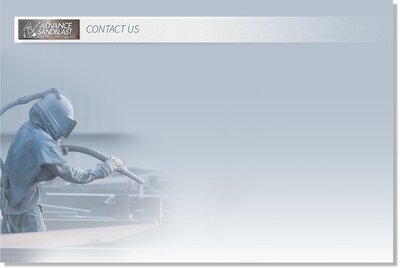 Company Name
Advance Sandblasting- Seattle Portable Sandblasting Service
Contact Name
Wesley
Phone
(253) 922-8129
Address
2719 NE 92nd st
City
Seattle
State
Washington
Postal Code
98115
Country
United States
Website
https://www.advancesandblast.com/