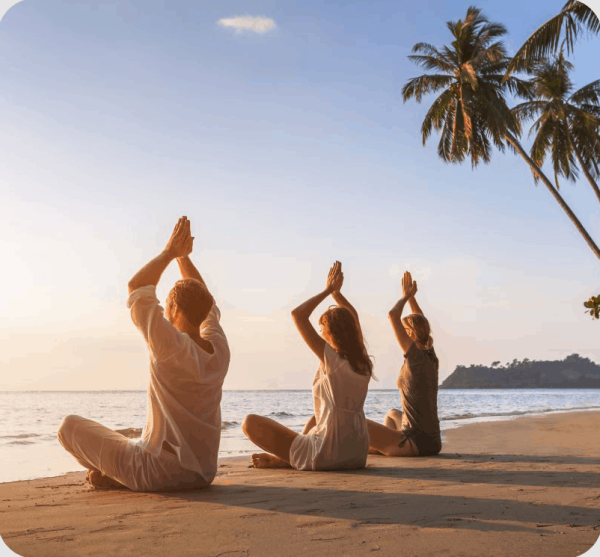 Playa del Carmen, Quintana Roo, Mexico, 15th Sep 2023 – Life Synergy Retreat has introduced a series of transformative meditation and spiritual retreats set against the breathtaking backdrop of Mexico. These retreats are designed to provide participants with an opportunity to escape the stresses of everyday life while immersing themselves in the natural and spiritual energies that Mexico has to offer.
Life Synergy Retreat also offers spiritual enlightenment retreats influenced by a wide range of spiritual traditions. These retreats provide attendees with the opportunity to explore and embrace diverse spiritual perspectives through workshops, panel discussions, and immersive experiences. Spiritual mentors, dedicated to the pursuit of knowledge and enlightenment, lead these sessions.
Recognizing the profound impact of nature on the human psyche, Life Synergy Retreat carefully selects retreat locations that allow guests to connect with the environment on a deep level. Activities such as mountain treks, beachfront meditation, and forest bathing are an integral part of the retreat experience, enriching participants' spiritual journeys and fostering a stronger connection with the healing forces of the natural world.
Life Synergy Retreat is committed to creating a safe and inclusive environment for all attendees, regardless of age, religious background, or level of experience. The organization promotes a sense of community among its participants while celebrating diversity, fostering an atmosphere of tolerance and acceptance.
Life Synergy Retreat invites all individuals seeking transformation and spiritual growth to embark on a journey of self-discovery amidst the natural beauty and spiritual wisdom of Mexico. Skilled meditation instructors assist participants in calming their minds and achieving deep states of meditation.
For more information about their services, please visit their website.
About Life Synergy Retreat:
Life Synergy Retreat is a provider of wellness experiences, offering transformative meditation and spiritual retreats in scenic Mexican landscapes. Dedicated to guiding participants on profound inner journeys and fostering connections with the natural world, Life Synergy Retreat aims to provide a safe and inclusive environment for individuals of all backgrounds to explore their spiritual paths.
Media Contact
Organization: Life Synergy Retreat
Contact Person: Juan Rendon
Website: https://lifesynergyretreat.com/
Email: lifesynergyretreat.com@gmail.com
Contact Number: +1 718 577 2646
Address: Calle 38 Norte, Entre 1ra y, Quinta Avenida Col, Zazil-ha, 77720
City: Playa del Carmen
State: Quintana Roo
Country: Mexico
Release Id: 1509236288
The post Life Synergy Retreat Announces Transformative Meditation and Spiritual Retreats in Scenic Mexican Landscapes appeared first on King NewsWire. It is provided by a third-party content provider. King Newswire makes no warranties or representations in connection with it.

Information contained on this page is provided by an independent third-party content provider. eTrendystock make no warranties or representations in connection therewith. If you are affiliated with this page and would like it removed please contact contact@etrendystock.com